KI Technologies, currently operating from Bhopal, India is an end-to-end FEA consulting services provider, 3D printing services provider and one stop job leading industry base skill oriented  professional training provider. We understand the future demand and today's need of industry in the area of technology and engineering. Our wide range of technical domain expertise in providing engineering products design, development and prototyping solution on various in-house cutting edge technologies in 3D Printing, Additive Manufacturing Technologies, Product design and FEA consulting services and offering various tailor-made training courses to fulfill the demand of today's industry need. Our primary focus is on skill development of engineering students by arranging professional industry ready and job oriented training programs for them. Our in house online training facilities helps & train the candidates to make them employable ready professional and productive for organizations.
KI Technologies, worked on three verticals.
1. Provide end-to-end FEA Consulting Services.
2. 3D Printing Services (Additive Manufacturing Technologies)
3. Job Leading Industry Projects base, Skill Oriented Professional Training Provider for Mechanical Engineering Students &
Professionals.
KI Technologies, India leading startup for technical online education, Specifically working for Mechanical Engineering
field, Bridging the Skill Gap between Industry Current Requirement and Mechanical Engineering Students.
KI Technologies, trained more than 6,000 plus students across the globe included Coventry university UK , Hochschule
Esslingen University of applied sciences, Germany, Aston university UK, Hochschule Stralsund University,Germany, IIT
Guwahati, IIT Indore, NIT Surat, NIT Bhopal, NIT Agartala, Nit Patna, NIT Silchar, BITs Pilani,VIT Vellore, MIT Pune, VIT
Pune, COP Pune, Manipal University ,PES University Bangalore, Poornima University, University of Pune, kIIT
University,Chennai Institute of Technology, Defence Institute of AdvancedTechnology,Pune, SSN , RGPV and Many more
Engineering colleges in India.
FEA Consulting Services
From conceptual design to virtual product validation with extensive experience, we provides a complete range of product design & validation and Finite element analysis (FEA) consulting services for Automotive & Rail, Off Road Vehicles, Industrial  Machinery & Equipments, Consumer Durables & Medical Equipments, Aerospace and Civil Engineering.
Start Now!
3D Printing Services
3D printing is a fast and affordable solution for every step of the product development process. For a quick mockup, functional test, concept validation, or even to validate the final design, KI Technologies 3D printing, rapid prototyping and 3D scanning with a professional services gives you the best results.
Start Now!
Reveres Engineering Services
In a highly competitive global market, manufacturers constantly strive to shorten lead-times to bring a new product to market, with KI Tech reverse engineering Services and Our consultative problem solving process will help you quantify performance goals and ultimately get you the deliverable you need.
Start Now!
To stand as the "Center of Excellence" for  Product Design , Development & Analysis, FEA & 3D Printing Services. To be the leader & First choice in Technology & Skill Development Training for Students.
To provide the complete range of 3D Printing & FEA solutions through strong knowledge base with competence exceeding customer's expectation. Our aim to make employable ready professional to each & every engineering students by providing industry job leading courses and best guidance and support by our industrial experts trainers. 
Online Industry Course
Develop Your Skills, Learn From Industry Experts and Become Employable Ready Professionals From Anywhere in the World !
We trained engineers in Industry current demanded skills to set them ready for their dream jobs. Learn directly from engineering Company.
Expert Professional Trainers

Lifetime Access

Project Based Learning

Industry Advanced Course

Telegram Chat Support

Email Support & Mentorship
View All Courses
A product design & development professional analyst , Entrepreneur, Technologist and Professional Trainer having more than 11 years of industry corporate experience. Worked with many International & National clients. His mission is to minimize the gap between industry and students by providing quality of skill industry oriented learning. He has trained more than 6000 students in just a span of 2 year. He is holding Master and Bachelor's Degree in Mechanical Engineering.
Ajay Singh Sisodiya
Founder & CEO at KI Technologies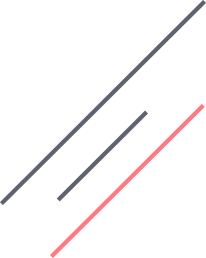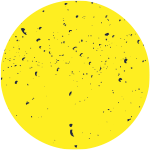 Experience The Real Industry Learning
Why Choose KI Technologies
Affordable advanced online course and Learn behind the software theory, subject deep inside , Practical hand on real life Problems leaning Opportunities.
Distance learning
What Students Say About Our Internship
With the open university, you can study whenever and wherever you choose. We have students in over 128 countries and a global reputation as a pioneer in the field of flexible learning. Our flexible teaching also means, if you travel often or need to relocate, you can continue to study wherever you go.
"It was a great experience to be a part of KI Technologies as CAE Engineer intern. This internship program tought me about the tasks and responsibilities of CAE Engineer in R&D. It enhances my CAE skills and now I am able to handle the industrial projects very well. Thanks to KI Technologies."
Pratik Jadhav
Vishwakarma Institute Of Technology, Pune
"First of all, I thank the trainer for being very clear and simple on this complicated topic. I really got benefited with this course. One of the best experiences, I have ever encountered. I am really glad that I did it. I would never have had this experience without this internship."
Malaykumar Patel
MIT World Peace University, Pune
"It was truly a great experience and opportunity for me to be a part of the internship programme by KI Technologies. It boosted my knowledge and skills in finite element analysis and KI tech gave me the opportunity to experience a friendly intern environment. Gratitude to KI Teams."
Manu Mohan T M
nss college of engineering, palakkad
"Thank you sir for giving me such a huge opportunity, I enjoyed this opportunity. I was surprised at how easily I was able to find something in my field of study (Mechanical Engineering) , and it definitely developed my knowledge using Ansys workbench to perform Analysis projects including strength analysis of Gear Box housing, strength analysis of weld gun, strength Analysis of Flexible Coupling and Thermo- Mechanical analysis of Cylinder head , which gives me a vast knowledge in the field of CAE ,Thanks you."
Vishesh Kishore
Poornima University, Jaipur, Rajasthan
"Overall the internship was a great experience CAE Analysis projects gave me ideas regarding the activities of CAE Engineer. Even though I was from Aeronautical Engineering but came to know more about CAE, including Static structural and Thermo mechanical Analysis. It was great opportunity to enhance my skill and knowledge. Thanks to KI Tech."
Vishnu Patil
ADCET, Ashta, Sangli
Education for everyone
Industry we serve
Our Services, From conceptual design to virtual product validation with extensive experience, we provides a complete range of product design & validation, Finite (FEA) element analysis services, optimization of a design , prototyping.& Simulation services for Automotive & Rail, Off Road Vehicles, Industrial  Machinery & Equipments, Consumer Durables & Medical Equipments, Aerospace, Tractors, Agricultural machinery, Additive Manufacturing and Civil Engineering